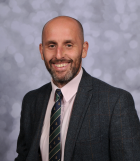 Dear Parents, Carers and Visitors to our School,
A huge welcome to our very special children, parents, carers and interested visitors. It is a real pleasure and absolute privilege as the Head Teacher of Stobhillgate First School to welcome you to our school website.
Stobhillgate First School is situated in the beautiful, historic market town of Morpeth. We are a small school with a big heart and are passionate about creating innovative learning experiences for all. At Stobhillgate First School we develop the whole child and nurture a love for learning. This website aims to give you a taster of the range of experiences our children enjoy every day, as well as providing regular updated information for both parents, carers, families and pupils.
I look forward to hearing your views through future consultation events of how we can continually try to improve the education we provide for your children. Please do contact the school office if you would like an appointment to see me at any time and I will endeavour to see you as soon as possible.
At Stobhillgate we have 4 defining principles that are central to everything we do:
Inspiration
Excellence
Empathy
Collaboration
We aim to promote a safe and secure environment in which children learn to be members of a caring community. We are passionate about developing the whole child and nurturing a love for learning. We believe that children are able to achieve their full potential in a happy and supportive environment, whilst enjoying their time in school.
We aim to inspire our children by bringing learning to life and developing a truly creative curriculum that nurtures a love of learning. We ensure topics have a clear purpose; allow our children to visit interesting places, work collaboratively with others and enable our children to develop a broad range of skills inside and outside the classroom. For instance, we ensure that all year groups take part in Forest School. We believe Forest School is a brilliant way of developing empathy and collaboration!
Please do not hesitate to contact the school if you have any queries. We warmly welcome visits from new parents. Please contact the School Office to arrange an appointment.
Kind regards
Ben Henderson
Head Teacher