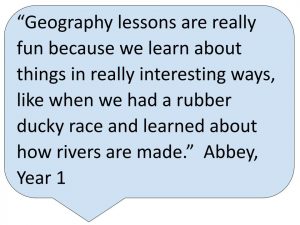 Come with us at Stobhillgate to travel the world!  Starting small in our local area, leading to exploring the UK and then beyond.  We even look into Space, to place our world accurately and understand where it is that we fit.
Following a carefully mapped out curriculum, the children will develop skills to be budding geographers and have a deeply embedded knowledge of our planet, countries, continents, oceans, rivers, volcanoes and more.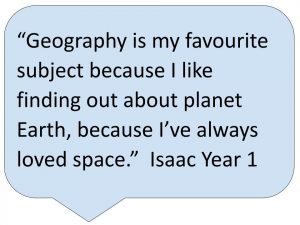 Our children will explore exciting places on Earth through practical and written tasks in every lesson, every week.  No need to pack your bags or find your passport; just a place at Stobhillgate will allow the world to be your oyster.
Our Geography intent, implementation and impact statement can be found here
Morpeth Partnership Curriculum Progression Document
We have been working closely with the Morpeth Partnership to produce documentation for each subject area.  These documents ensure clear progression and map out the teaching and learning journey your child will take in relation to each specific subject through each phase of their education.